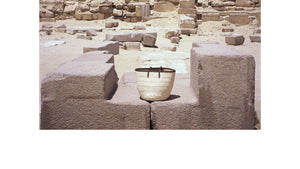 AN ETHOS
CENTERED ON
CONNECTEDNESS.
In an industry guided by seasons, we embrace a different sense of time: one shaped by the experiences and adventures of the people who carry our collection. We believe that your favorite pieces should move fluidly with you throughout your life, and we craft each style with that sentiment in mind. 
Investing in enduring pieces will finish your wardrobe with styles that speak to you on a personal level—ones that become beloved artifacts, and when filled with memories, will feel one-of-a-kind. But for us, this season-less approach to design is also essential to sustainability. We believe that reimagining the way we impact others will allow us to redefine our impact on the planet. 
This impact begins for our brand in Bogotá, Colombia, home to our design studio and the site of our collaboration with local artisans, whose rich heritage of woven techniques has been passed down through generations. Each collection is created with carefully sourced materials, including metal-free leathers tanned in Italy, and brought together by expert craftsmen. By working directly with artisans and craftsmen in family-owned businesses we're able to invest in the livelihood of these individuals and their vibrant communities across the globe. 
From thoughtful designs to a conscious effort to contribute to the well-being of others, we're weaving an ethical responsibility through everything we do.